Company Profile
 Broadwalk Business Brokers
Welcome to Broadwalk Business Broker
"Business Specialist for buyers and sellers including"
 Businesses for sale - Caravan Parks for sale - Hotels for sale - Motels for sale - Australian Businesses for sale
   ARE YOU LOOKING TO BUY OR SELL A BUSINESS
ACCREDITED BUSINESS SALES SPECIALISTS IN ALL TYPES OF BUSINESS INCLUDING MOTEL FOR SALE , RESORTS FOR SALE, CARAVAN PARKS FOR SALE ,HOTELS FOR SALE, FREEHOLD OR LEASE HOLD
Australian Businesses wanted for sale to meet demand from local and international buyers. Investment properties for sale or lease are always in demand.
  Business Purchasers - search our up to date database of New South wales & Queensland businesses for sale to find the business you are looking to purchase. Business Sellers / Vendors - Businesses Wanted - If you have a Business for Sale consult the leading business sales specialists, Broadwalk Business Brokers - for confidential advice on selling your business for the highest possible price. If you seek specialist information about Purchasing or Selling a business, Mergers, Acquisitions, Equity Partnerships, Investors or Joint Venture Capital or other business opportunities including a Franchise business - contact Broadwalk Business Brokers. We can provide you with contacts for Banks / Finance / Loans, Business Valuations an other Professionals to protect your financial interests: - Solicitors, Accountants, Financial Advisers Although we are based in Coffs Harbour, New South Wales, Australia we sell businesses throughout New South Wales & Queensland.
Broadwalk Business Brokers was established in 1995 and has enjoyed a fine reputation of excellence and service to this community and beyond. The business services all of the business brokering needs for all areas, and has maintained its success with sales and service based on expertise in marketing, sales, trust and confidentiality for the vendors and purchasers alike.
The sales team are licensed Real Estate Agent and Business Brokers. They have over 35 years in selling/marketing with extensive experience here and overseas, in many diverse areas of marketing. No business is too large or too small. There is no charge to list and inquiry is welcome, and obligation free. You may be assured that your listing or purchase will be handled with the utmost professionalism.
BUSINESS DIVISION
We are Business Specialist who help you add value to your Business Investment. When it comes to buying or selling a Business, you can not afford to take any risks, Our knowledge of current market trends and experience in appraisals give us the best knowledge in maching Buyer and sellers.
CARAVAN PARK, MOTEL & HOTEL
This Division Specialises in the sale of Caravan Parks & Tourism Businesses including Motels & Hotels throughout New South Wales & Queensland. Your Business may be the largest asset you own and may represent a high percentage of your net worth and hard earned dollars,therefore its packaging, marketing & confidential selling process should not be entered into casually!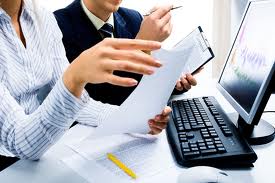 To achieve excellence through diligence.
To deliver results through performance.
To engender trust through integrity.
To grow trade through endeavour.